June
First Stem Bar of the Season!
Bridget Beari Home Store
Saturday, June 9, Hours TBD
Final Gravity Brewing Co.
Sunday, June 24, 12-3
July:
Perk! Bon Air
Sunday, July 15, hours 10-1
Blue Bee Cider
Friday, July 20 (same day as Puppy Portraits!), 5:30-8:30​
August:
Vasen Brewery
Friday, August 12, 10-1
Blue Bee Cider
Sunday, August 19, 1-4pm
September:
Blue Bee Cider
Sunday, September 16 1-4pm (there's a book fair going on as well)
Stem Bars will start in June. If you are a business and would like to have a stem bar please contact Amanda at amanda(at)hbgrva.com.
Powered by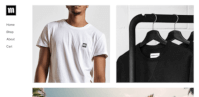 Create your own unique website with customizable templates.